Furniture Financing Plans May Damage Credit
---

During the holiday season, many consumers turned to debit cards, checks, and cash as responsible ways to pay for the items on their wish lists while simultaneously staying within their budgets. Consumers who chose to forego credit cards also used layaway plans and other non-traditional methods of payment to avoid financing problems with larger purchases.
However, many consumers still chose credit cards as a way to make payments on more expensive expenditures, such as a new living room or dining room set. Consumers typically wait until holidays to make these purchases, since big furniture retailers offer special holiday sales that are among the best seen during the year.
In addition, many retailers amp up their deals in the winter months. This includes taking greater steps to secure a sale and promoting complex financing deals to make products seem more affordable to consumers.
Industry experts say this comes with the territory, since salespeople typically make most of their money off commissions and therefore see increases in their paychecks when they close on a sale.
Unfortunately, many consumers sign on the dotted line without taking the time to read the fine print. As a result, these purchasing plans could end up doing damage to their credit scores.
This is because many of these financing plans typically offer these low, upfront interest rates on the condition that the buyer makes regular, on-time payments for the purchase. For example, it's common to see offers that openly advertise zero-percent APRs for as long as a full year.
Many consumers think these rates will last the lifetime of their purchase and fail to look more closely at the exact terms of the financing plan. As a result, individuals who miss payments could find their zero-percent introductory deals skyrocket to 20 percent overnight, Sheryl Garrett, a certified financial planner, told SmartMoney.
These financing plans can hurt a consumer's credit report if payments are missed. Such activity will show up on credit reports as late payments and/or delinquencies. Just two late paymentson, say, a new furniture or dining-room-set purchase, could cause a consumer's credit score to drop significantly.
In many cases, the damage is enough to knock consumers with good credit histories down into the subprime category. These individuals will likely see higher interest rates when they apply for a new credit card, mortgage loan, or other lines of credit as a result of the missed payments.
Financing plans are just one way that a trip to the local furniture outlet could hurt a consumer's credit score. Problems can also arise from the ensuing payment disputes.
Better Business Bureau data suggest that 20 percent of all complaints against furniture stores involve broken or damaged goods. If they accept an unsatisfactory product in a compromised condition, consumers will have a harder time making their case for a refund. As a result, they may still end up being charged for the purchase.
Those who refuse to pay will likely be pressured into a payment. By failing to meet the terms of the original financing agreement, they could risk being reported to the major credit bureaus for a late payment or delinquency.
As a result, consumers should shop around before completing a furniture purchase. By comparing different financing plans and choosing a plan that's right for their finances, consumers can save money and decrease the chances of a prolonged dispute with the retail company.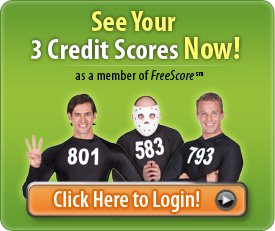 Read More About Debt Consolidation And Loans