Bad Credit Credit Cards
Finance Charges Exposed
---

If you have bad credit, you're in a terrible financial situation. Lenders don't like loaning you money, and when they do, the interest rates are sky-high. The costs of bad credit don't end with high interest rates. Hidden finance charges and brutal penalties add more pain to an already uncomfortable situation.
Take a look at the shadowy world of credit cards for bad credit, and discover how lenders are bleeding your wallet with outrageous finance charges and fees.
Credit cards for bad credit: Finance charges are king
Interest rates are one part of the profit potential that credit cards offer. Finance charges and fees are the undisputed champions of making money for lenders. Most credit card companies have a "fees and charges first" policy. When you make a payment on your credit card, that payment is first applied to finance charges, then to fees, and then to any accrued interest. Only after all of those sums are paid off can you can begin to pay off your credit card balance. If a lender structures the fees right, you can pay the minimum balance every month for years without seeing a significant drop in the principal, which puts you on a never-ending treadmill of payments.
One low annual fee
The annual fee has a long tradition as a finance charge associated with credit cards for bad credit. Prepaid credit cards are notorious for this type of finance charge. (For the record, prepaid credit cards are nearly identical to debit cards, except that you must pay fees to open and use your account.) Consumers can spend over $100 a year for the privilege of putting themselves further in debt. Annual fees are often the first charges slapped on a "bad credit" credit card, and these fees act as a payment sponge from day one.
A variation on the low-annual-fee game is splitting the annual fee into 12 monthly payments. At first glance, this seems okay, until you read the fine print and discover that the $12.99 monthly fee counts as a purchase, thereby triggering a minimum finance charge every single month.
Fear-based finance charges
Other credit cards for bad credit whip up finance charges that hit the emotional buttons of at-risk card holders. Non-payment insurance for a "low, low fee" is offered as a way to protect your credit rating if you become unemployed or are hospitalized. Typically, the service costs an extra amount of money every month, based on your outstanding balance. If you can't make a payment, the insurance foots the bill.
The problem with this insurance is that it offers very little benefit for an outrageous cost. Non-payment insurance adds another layer of payment sponge around your principal, which increases the total cost of your credit cards.
Say no to exorbitant finance charges and fees, and say no to "bad credit" credit cards. Get a copy of your credit report, and start building up your credit score before applying for credit cards.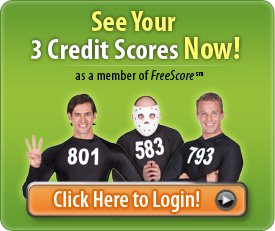 Read More About Debt Consolidation And Loans