Meet Your Debt Management Goals for 2012
---

It's 2012 and time for a fresh start and for some New Year's resolutions. Many people declare that this will be the year that they will finally lose weight, get a new job or get married. Others look at their finances and want to shed the debt that's holding them down. Could this be what you're looking for in 2012, too?
Reducing or eliminating debt - along with achieving financial stability - may be a high priority for you. To get there, you need to understand what debt management is and how it can help you.
Let's look at how you would get started and start working toward that New Year's goal.
Understanding Debt Management
What exactly is debt management?
There are various definitions of this term, but they all have similar meaning: Debt management is a process or service that helps you manage personal debt - whether it is credit cards, loans or other debt.
If you resolve to better manage your finances, you must first understand the process of debt management.
For instance, there are numerous rules governing debt management companies and how they help individuals get out of debt. Some important FTC Rules for Debt Relief Companies include:
Debt relief companies cannot charge a fee prior to providing services.
Fees for debt relief services must be proportionate for each debt.
Debt relief companies cannot misrepresent their services or results.
However, you do not have to turn to a debt relief company to manage your debt. Many of the services offered by these companies can be completed yourself.
By understanding debt management, you can go on to planning out how you will utilize the process to get debt-free in the New Year.
Make a Plan for Debt Management
In a recent survey, 11% of consumers spend more than 10 hours a day worrying about debt. When that much time and energy is channeled towards worrying about debt, it's even more important to make a plan of attack on your debt.
How to Manage Your Debt
How will you manage your debt in 2012? Start by looking at your current financial situation and organizing your debt. Then, decide if you will contact an organization, do it yourself or a mix of both.
Some go the do-it-yourself route for debt management, but others prefer to contact an organization to handle it for them. While there is nothing that a credit counselor cannot do that you can do yourself, if you lack self discipline or just feel overwhelmed, you can consider contacting an agency for assistance.
If you decide to seek professional assistance, don't blindly select a debt management solution. Be sure to find the answers to these questions before starting a program:
Is the information free?
How will a program affect your credit? (This could vary from program to program.)
Does the agency offer options or do they only offer one set program?
How are your creditors paid?
Can you afford the payment schedule?
What are the fees for the service?
Can you access your own accounts during the process?
When to Start Your Debt Management
For many, the beginning of the New Year is the time to make a fresh start and this might include planning out your debt management strategies. Look at what time is best for you based on how you will do it and if you're ready to make this commitment. Remember, there may never be a "perfect" time to start better managing your debt.
Why You Should Consider Debt Management
Now that you have the how and the when down, why do you want to take the step to managing your debt? Has it become too much to handle and you need to get off a sinking ship or are you looking at a proactive strategy with the smaller amount of debt you currently have?
No matter your reason for doing it, write it down and keep it handy as you go through the debt management process.
As the year progresses many resolutions are started, but many will fall to the wayside within a few months. If you're serious about managing your debt in the New Year, skip the resolution and make a promise to yourself.
Are you ready to start eliminating your debt? You should know where you currently stand with your creditors. Start by monitoring your credit by enrolling with FreeScore.com.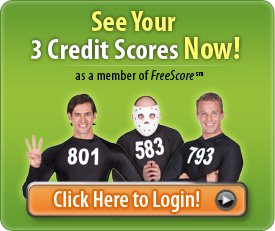 Read More About Debt Consolidation And Loans