Inexpensive Auto-Financing for Those With Credit Score Troubles
---

Over the past few years, many consumers have been rejected for new car loans simply because their credit scores were too low. In addition, those experiencing financial difficulties with debt and unemployment were only able to qualify for interest rates that may have been too high for their monthly budgets.
Subprime borrowers traditionally fall below the 620 mark in the credit score range. Credit scores are calculated by assessing a borrower's past credit history, current credit use, and other financial statistics -- information that appears on the consumer's credit reports.
Lenders generally view individuals in the subprime category as a high risk, and as a result, these consumers tend to pay more for services such as credit cards, mortgages, and insurance policies. Over a lifetime, a low credit score can cost borrowers thousands of dollars in the form of higher interest rates and monthly payments.
During the credit crunch, many subprime borrowers were locked out of the credit system and denied loans, because banks and lenders tried to protect themselves against risks by targeting mainly those with great credit for new offers.
However, a new report from auto industry leader Edmunds.com suggests that the outlook is changing for these consumers, who are now being approved for more loans on new-car purchases.
In addition, the report says these consumers may be able to get the same financing rates available to those with great credit scores, simply by going through dealerships rather than traditional lenders for an auto loan.
"There definitely is a changed marketplace," Melinda Zabritski, director of automotive credit for one of the three major credit bureaus, told the news source. "We're seeing a year-over-year increase in the percentage of loans that are booked in the subprime space."
The average interest rate on a new car loan from a major lender currently hovers around six percent. By comparison, many dealerships are offering an average rate of 4.2 percent and, in many cases, near zero percent in order to persuade frugal shoppers to the marketplace, according to SmartMoney.
Those with good credit are also seeing added benefits. In November 2008, these borrowers could access a 60-month loan from a bank at an APR of 6.54 percent. In contrast, the same loan in December 2010 was made at an average of 4.35 percent, Edmunds reports.
One of the reasons these financing options are currently available is that many consumers have stopped making new-car purchases, given the state of the economy. As a result, those who choose to finance a vehicle are now seeing more payment flexibility than ever.
In part, this change is due to the fact that consumers have changed the way they finance their vehicles. Over the last year, auto loan delinquencies at major lenders have either plateaued or declined as individuals have been more apt to purchase a car in their price range.
To many in the industry, this signaled a shift away from pre-recession sentiment, when many consumers were simply making impulse buys that were often out of their price range.
In recent months, dealership loan programs have also expanded to incorporate a wider variety of brands and models from major automakers, which means these lower rates aren't extended just to older vehicles. In some cases, consumers can get a 2011 Toyota Camry, which retails for about $20,000, at these prices.
As a result, consumers may want to assess their current vehicles and contemplate upgrading to newer models, since these deals may not last long.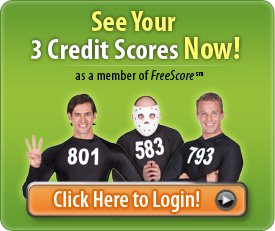 Read More About Debt Consolidation And Loans