The Car Loan for Bad Credit, Also Known as Everyone Is Approved
---

You've seen the ads: "Bad credit? No credit? No problem! Everyone approved for financing. Enter your email for a free car loan quote."
What the ads don't tell you is how the lender profits on a car loan for bad credit. The free car loan quotes you'll find online don't tell you the whole story, either. This article will explain how "instant approval" loans work, and tell you what you can do to get a better car loan rate.
Free car loan quote
Let's start with the free car loan quotes. How do you think those places make any money?
Simple. Online quote services make money by getting you to put your name on the line for a car loan. Most of the online quote services take the fastest route to providing you with their services, so they assume you have an average credit score. That works fine if you have a credit score in the high 600s. If you fall into a lower credit score range, the numbers you get for the quote absolutely will not reflect reality.
Other online quote services tend to fudge their numbers in the hopes of luring you in to an affiliated dealer and signing your paychecks away. Another favorite game among free car loan quote dealers is hiding bad news in the fine print.
The way to avoid unpleasant surprises at the dealership is to get your credit report and credit score, and then run the numbers through a car loan calculator. It's exactly what the car dealers will be doing to you when you respond to one of those everyone-approved "car loan for bad credit" deals.
Car loan calculators
If you want to see for yourself how a bad credit score affects car loan rates, hunt up an online car loan calculator. Take your credit score, and subtract 50. Repeat the process, and subtract an additional 50 points from your credit score. See those interest rates jump? If you're awarded a car loan for bad credit, you'll definitely pay for the privilege.
The bottom line on car loan rates
If you have bad credit, take steps to fix your credit history before shopping for car financing. Get your credit score and a copy of your credit history report, and see how your credit score looks to car dealers. Once you know where you stand in the world of credit, take steps to improve your credit situation. A great place to start is with a comprehensive credit monitoring service. That can help you stay on track with your credit report and credit score so you know you'll be eligible for the best available rate for automobile financing.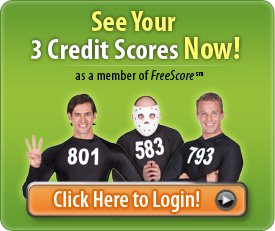 Read More About Debt Consolidation And Loans