Credit CARD Act FAQs
---

On February 22, 2010, major portions of the Credit Card Accountability, Responsibility, and Disclosure Act (i.e., the Credit CARD Act) go into effect. This new credit card law is intended to offer consumers significantly greater protection in the credit card marketplace, but there are a few areas where critics say the Credit CARD Act falls short.
Here are answers to a few frequently-asked questions that will help you understand what the new consumer credit law does and doesn't do for cardholders like you.
Does the Credit CARD Act of 2009 go into full effect in February 2010?
Not quite. Most of the provisions of the new credit card law go into effect on February 22, 2010, including restrictions on raising your interest rates, provisions about overdraft fees, and limitations on marketing to young adults. (Click here to learn more about the major regulations of the Credit CARD Act going into effect on that date.)
Many people don't realize that two provisions of the credit card law went into effect in 2009. You should already be getting your statements 21 days before the payment due date (up from 14 days), and if your credit card issuer has imposed higher fees and/or interest rates on your account, they should be notifying you 45 days in advance of any hike (up from 15 days).
Also, one regulation doesn't go into effect until August 2010: If your interest rate has been raised due to a late payment, you can earn your way back to the original lower rate by making on-time payments for six months in a row.
Will there be a cap on my credit card interest rates?
Unfortunately, the new credit card law imposes no limits on interest rates. While some federal lawmakers support an interest-rate cap, the financial lobby obviously doesn't, and they held (and continue to hold) enough sway in Congress to obstruct any law that would cap those rates.
Will my credit card bill go down as a result of the Credit CARD Act?
Your existing balance will go down only if you pay off more than you add to it. The restrictions on interest-rate increases may help keep your balance from growing at a faster rate than before, but don't expect credit card issuers to lower your (or anyone's) interest rates in response to the credit card law, either for new purchases or on your existing balance.
Instead, your card issuer will try to find new ways to generate revenue in the wake of the consumer credit law. For instance, you might want to keep an eye out for a return to — or an increase in — annual fees, which will increase the overall cost of your credit card account. (In fact, if you pay off your balance in full every month, an annual fee is about the only way a credit card company can make money on your account.)
What else might credit card companies do to make money?
In addition to annual fees, credit card issuers will look to add other fees, cut back on their rewards programs, and impose higher interest rates on consumers, even those with good credit. You'll need to pay close attention to your credit card statements in the coming months and years; if there are any loopholes in the new consumer credit law, credit card companies will be sure to find them.
Will I still be able to open a new credit card account?
The consumer credit market is still tight, and the Credit CARD Act won't change that. While credit card delinquency rates are projected to fall in 2010, credit card issuers are still dealing with significant losses in their consumer credit businesses, and they don't make money when their customers can't pay their bills.
Your introductory interest rate will therefore depend more than ever on your credit score and your credit history. If you're considered a credit risk, an affordable rate will be hard to come by, if you can find one at all. Even if you have a high credit score, the days of easy access to credit are over.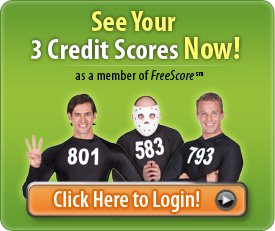 Read More About Credit CARD Act